Bingo is Back!
Fullerton Manor Bingo was home to generations of bingo lovers for over 20 years, and now it is back and better than ever as "Country Ridge Bingo!" Fullerton Manor Bingo may have a new name, look, and location, but it still providing the same family atmosphere that it has had since 1999. Most of our original employees are back, with the addition of some new faces to bring you an even better bingo experience. In addition to a larger staff, Country Ridge Bingo has a brand new facility, new state of the art max flash boards, new packages, and new games. Come out and enjoy a night of family fun- you can't win if you don't play!
Monday-Friday (doors open @ 5:00)
(We are now closed on TUESDAYS)
Saturday (doors open @ 4:00)
Sign Up For Our Mailing List!
Stay in the loop on specials, events, jackpots, and more by signing up to join our mailing list.
I've been coming here for 15 years. I have seen and met many people who have passed through these doors, and many returned because they had a good time. Yeah, you come with the hope of winning but, you walk away knowing you made new friends. The ushers are always ready to assist those who are new with a smile. The atmosphere is friendly and the anticipation/excitement is contagious. There are U-pick 'ums, Quik Draw and computers are available too. Want a fun time or a change from the usual date night--Come play bingo at the Fullerton Manor Bingo Hall.
Great place to play BINGO. Multiple age groups 18-90 yr.old. Staff is very helpful and smoothly run entertainment (those people are serious @BINGO)
If you are a fan of playing bingo, then this is the place for you! Great atmosphere, friendly staff, and some very enthusiastic players means there's never a dull moment at this Bingo Hall. Highly recommend playing there!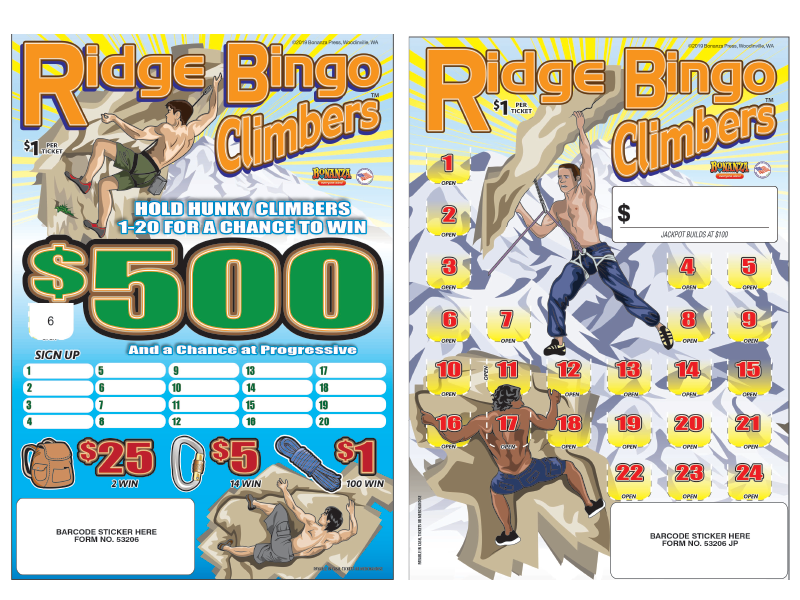 At Country Ridge Bingo, we have our own progressive jackpot ticket, "Ridge Bingo Climbers." Guaranteed $500 winner with a chance at the jackpot. All jackpots start at $500.
Frequently Asked Questions
Have a Question? You Might Find the Answer Below!
While we wish we could party all night with you, bingo ends at 10:30.
For your convenience, we accept cash, credit card, or debit cards. ( We do have an ATM!)
Yes, we sell early bird instants at the beginning of every night. We also sell boxes through the night. We do have a progressive jackpot that has a minimum jackpot of $500.
The minimum age requirement for all players is 14 years old.
For Cancellations, please call and check our answering machine or check on Facebook.
Yes! We have multiple friendly employees working every night that will help guide you through the process.